Today Marrinawi Cove at Barangaroo opened for legal swimming after one final check of the shark net integrity. Sydney Morning Herald broke the story (paywall-less Archive.org link) and the ABC wrote shortly after. According to the NSW state government it is the first new harbour swimming spot to open west of the Sydney Harbour Bridge in more than 50 years!
Greenwich said the Gadigal people had used the site to fish, canoe and swim for thousands of years, and the opening of the new swimming hole was a win for community groups who had advocated for lifting the ban.

Sydney Morning Herald
I didn't get a chance to take a dip on the "opening day" but I did cycle over after work.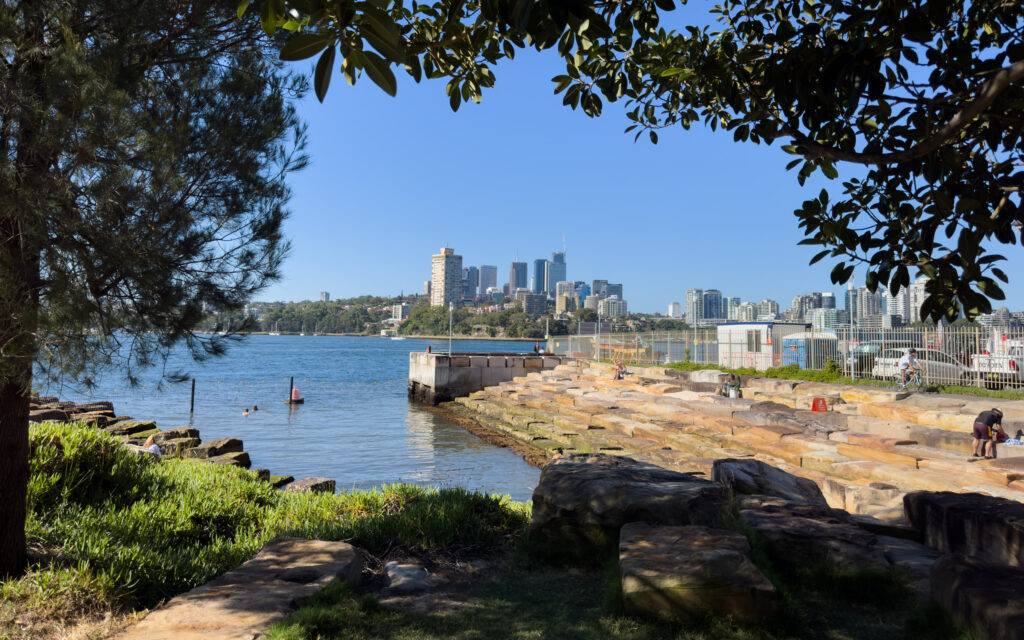 Both articles reported that after this summer the government will consider adding decking or ladders at the site.
Also next to Marrinawi Cove is a cold outdoor shower among the sandstone blocks and grass, a very modern public toilet in an older building, and plentiful bicycle parking. See photos below.
Marrinawi is the Sydney Aboriginal word for large canoe, and was used to describe the vessels of the First Fleet into Sydney Harbour (Barangaroo Delivery Authority).
Planning history and local advocacy
The the winning proposal in the 2006 international design competition for the Barangaroo precinct, lead by Philip Thalis, proposed three ocean swimming pools. This plan has been modified beyond recognition as Clover Moore and others have written about in recent months (see "Barangaroo's 'phallic forest' a monument to Sydney's impotence", Oct 22, Clover Moore, SMH ).
Matthew Moore wrote in 2009:
Within a day [after competition victory], [Phillip Thalis'] fears were realised when the agency in charge of the site, the Sydney Harbour Foreshore Authority, advised the first job was to delete the three swimming pools they had proposed at the end of Millers Point, companions to the pool across the harbour at North Sydney. After the judging, Keating [former state premier] had no formal position but he was the man to whom the competition winners were sent to discuss the modifications.

Storming the headland, Matthew Moore, Sep 19th 2009, SMH
When the City of Sydney built Pirrrama Park in 2010 in Pyrmont, according to Clover Moore's talk in 2021 its design allowed for swimming when it was legally and safely possible.
In 2019 the City of Sydney engaged Andrew Burges Architects to create concepts for swimming places in Sydney harbour to look at options for harbour swimming. This firm was also one of the designers of the Gunyama Park Aquatic and Recreation Centre in Green Square.
These are not firm plans, scoped and ready to go – they're a visual representation of what's possible, over time, if we can improve the Harbour water quality.

The treatment at Beare Park shows how short term, minimal intervention might look to get people swimming safely as soon as possible.

Clover Moore, Team Clover website
Some renderings from https://architectureau.com/articles/making-sydney-harbour-swimmable/: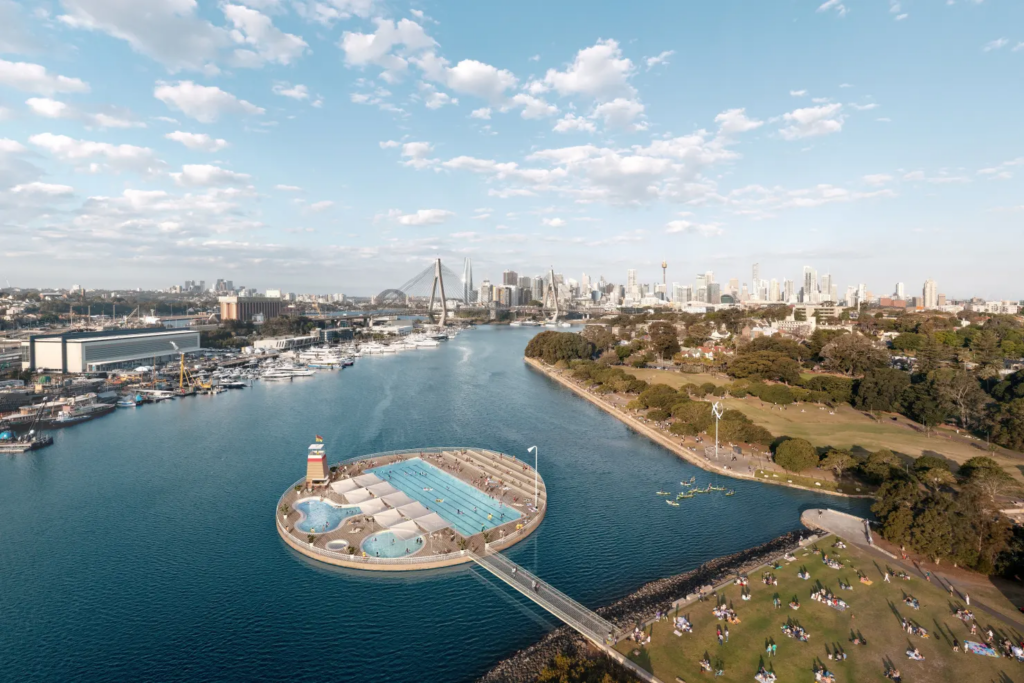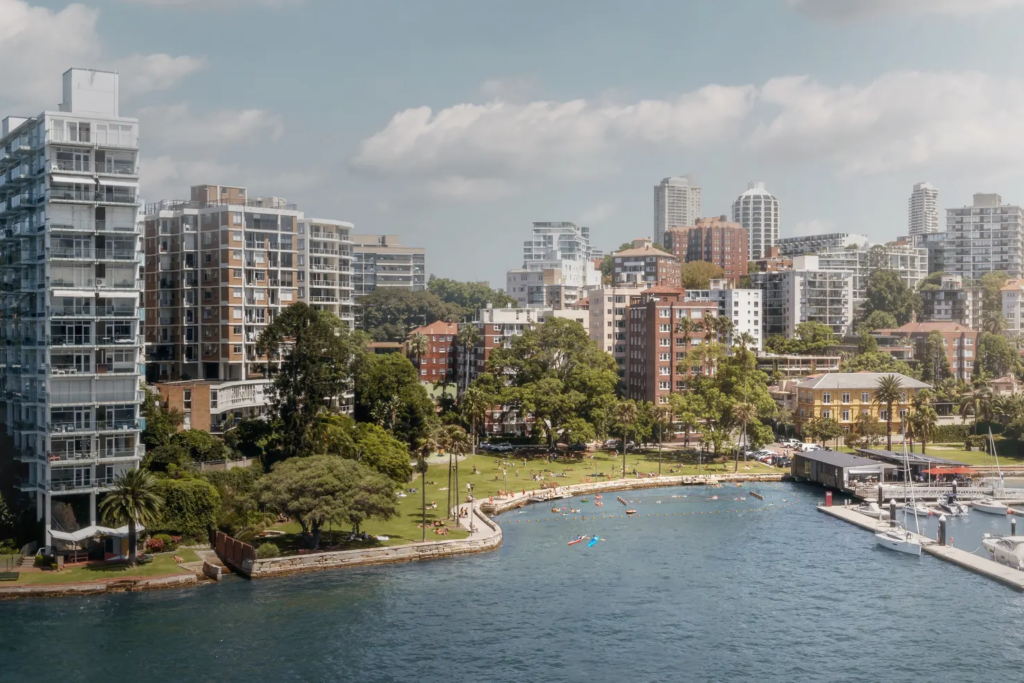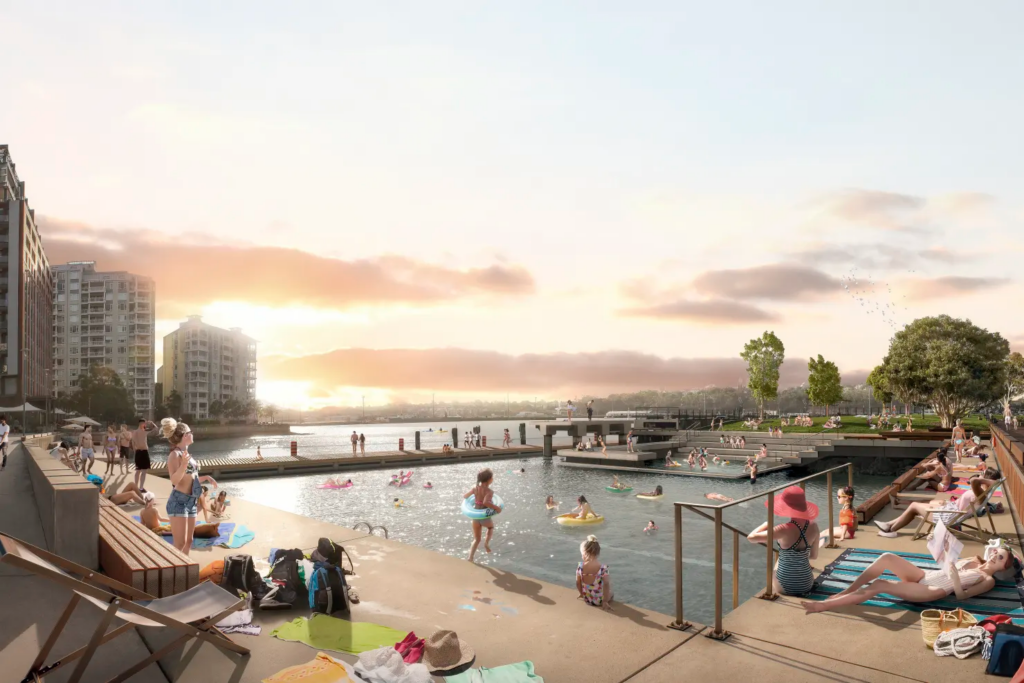 Yasmina Bonnet, Anne Warr, Tim Schwager and John Dunn from the Millers Point Community Action Group wrote a proposal on Jan 1st 2020 called Return To The Harbour for the Public Space Ideas Competition.
Our scheme is to reimagine Marrinawi Cove as a swimming spot for all to enjoy. Beautiful, sheltered and north-facing, native flora and carefully sculpted tessellated sandstone line the cove, extending along the headland.
A good current flows through this tidal cove, keeping the water clean and sparkling for swimmers. The scheme retains the naturalist beauty of the cove while gently inserting timber platforms and steps to allow safe access to the water. A shark net encloses the outer edge of the inlet.

Return To The Harbour proposal
In December 2020, Alex Greenwich (Member for Sydney) received a reply from Infrastructure NSW on his submission regarding the Millers Point Community Action Group Proposal "Project Billabong" for a local Barangaroo swimming spot. It stated:
Infrastructure NSW is in the early stages of exploring the opportunity for a swimming area at Barangaroo. Various locations and formats will form part of this review.

Letter from INSW to Alex Greenwich, Dec 2020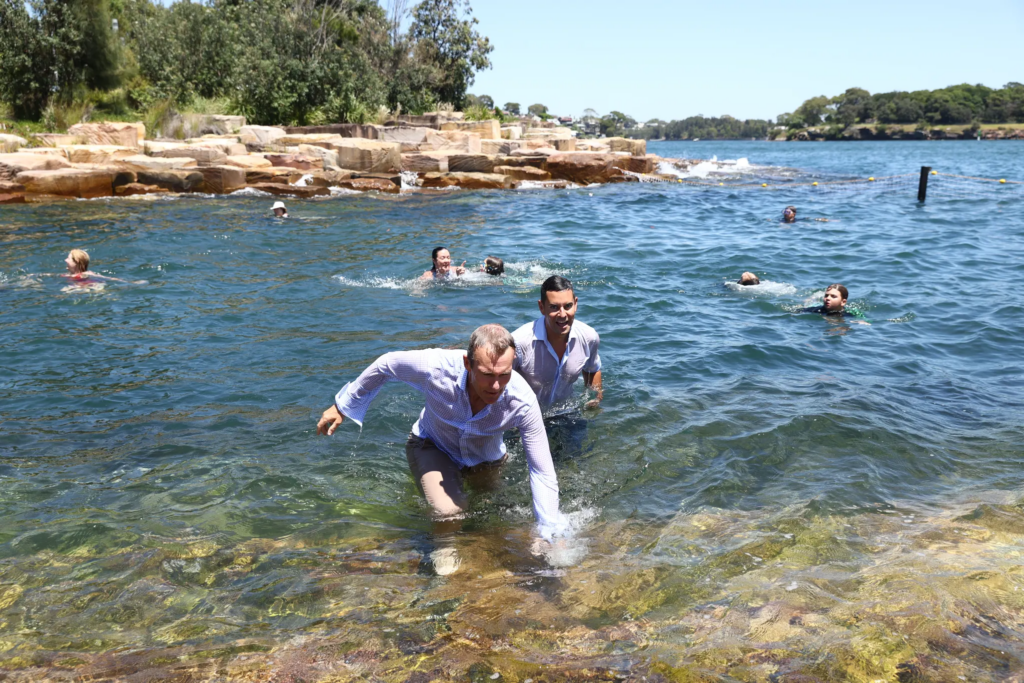 On May 30th, 2021 the Sydney Morning Herald published an article highlighting the advocacy of the Millers Point Community Action Group for a swimming place at this location, titled "'Let us swim': Push to bring back harbour bathing at Barangaroo".
In October 2021, the City of Sydney Major Clover Moore addressed the Sydney Water Innovation Festival, stating the council's ambition for harbour swimming.
The City has long had a dream for a clean, swimmable harbour and when we built Pirrrama Park in 2010 in Pyrmont, its design allowed for this possibility. Then in 2019, we commissioned an architect to examine options for creating a swimmable harbour – a dream the Covid pandemic has made more alluring. Indeed, there is strong community interest, especially from residents in the Pyrmont and Millers Point area.

Pirrama Park can be easily transformed given it has been designed into our existing infrastructure. But there are many sites that have potential, like Barangaroo and Rushcutters Bay. We also looked at potential designs for Beare Park and the Glebe foreshore.

There is so much potential in having a swimmable harbour – from relatively simple swimming sites for locals, to the development of key harbourside swimming attractions for tourists and Sydneysiders alike.

Clover Moore, Sydney Water Innovation Festival, 2021 (Transcript)
She also made it clear all the proposals rested on greater collaboration with Sydney Water and others to clean the Sydney Harbour water quality
This, of course, is dependent on improved water quality which we can make happen through our growing collaboration with Sydney Water.
If you have anything to add/correct on this timeline please comment below or email me at [email protected]!
Facilities and more photos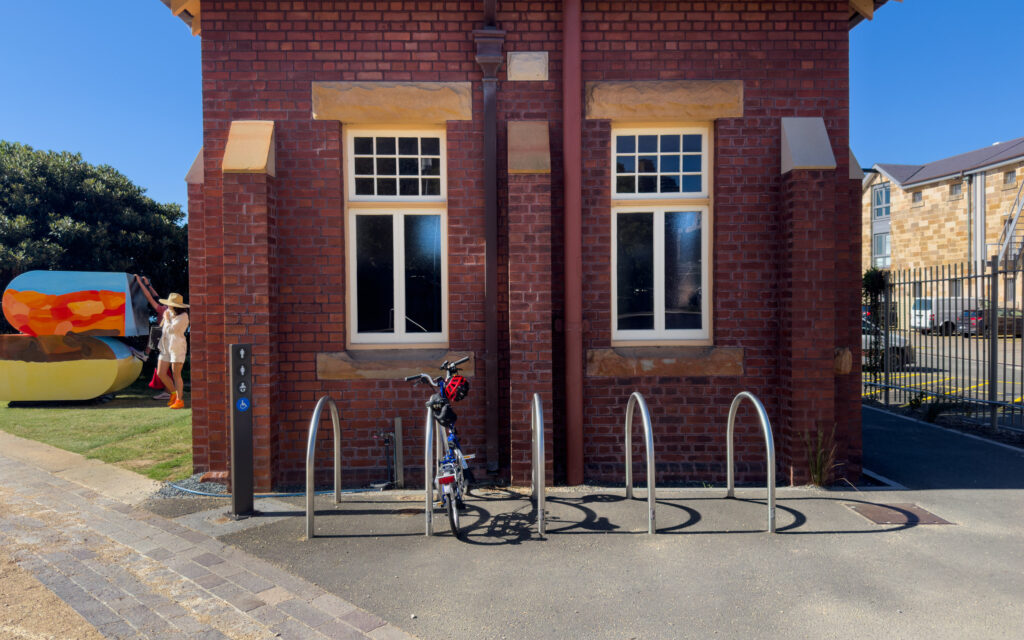 I assume the shark net is to keep the bull sharks away.